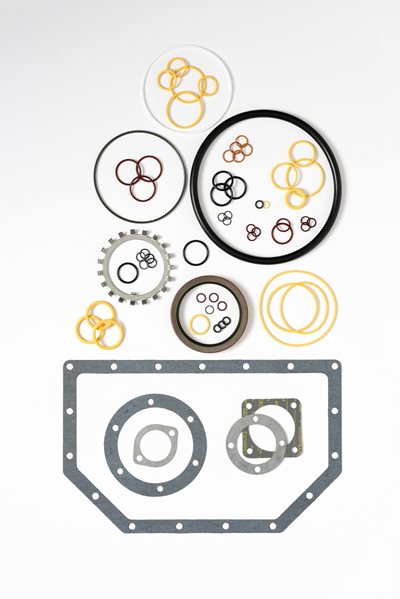 When replacing seals and gaskets on your equipment, there are differences between Cat Parts and alternative "will-fit" brand options. In addition to being made specifically for your equipment, seals and gaskets by Cat are designed to be more durable – lasting longer and providing better performance. Here's why…
1. Harder liner seals: Cat liner seals are chemically harder than many will-fit products to resist the high combustion pressures of Cat engines. This allows for longer engine life and excellent durability.
2. Clear identification: Cat part number is stamped on the genuine Cat seal where many will-fitters lack clear identification markings. This allows for easy and accurate ordering of correct replacement seals, saving time and frustration.
3. Robust fluid seal: The Cat fluid seal provides the highest level of sealing performance to prevent the entry of unwanted dirt and water or exit of necessary fluids from the engine. The fluid seal also improves bolt torque retention and aids in gasket installation. This results in longer engine wear life and reliable engine performance.
4. Long-lasting material: Cat head gaskets incorporate fire rings made of stainless steel to increase their durability and life while will-fit rings often use cheaper low carbon steel rings. Cat's graphite-facing material significantly improves sealing capability and failure resistance over fiber matrix material seals found in the aftermarket.
5. Easy installation & removal: Cat seal and gasket one-piece removal avoids time-consuming scraping, which can leave behind material affecting future seal ability and lowering engine performance. Quick and easy installation and removal results in time and cost savings.