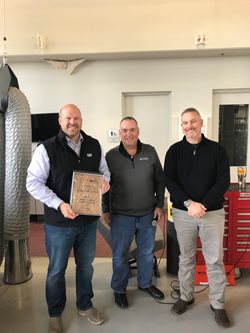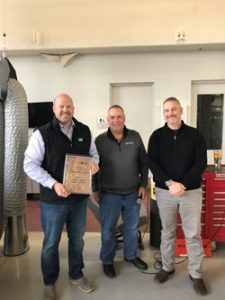 Caterpillar Global Rental and Used Equipment Services announced that Cashman's Rental Services has achieved Gold status within the Rental Services Excellence Program.
The Rental Excellence Program, which replaces Caterpillar's previous rating system of "X-Star Certification," was designed to create a culture of continuous improvement in market-leadership, standardization of processes, procedures and policies. Under the former program, Cashman Rental Services earned the highest rating, 5-Star Certification, in 2017.
Caterpillar's Operational Excellence program is a philosophy of leadership, teamwork, and problem solving, resulting in continuous improvement throughout the dealership's Rental Services business unit and contributing to rental profitable growth. Through becoming customer-centric, empowering employees, optimizing processes, and adapting dealer best practices, Cat's dealer network provides consistent value and services, which then exceed customer expectations.
The Rental Services Excellence Program is extremely rigorous and reviews all aspects of the SURGE business model.
• Separate The Organization & Instill A Service Culture
• Uncover New Customers
• Reshape Fleet & Grow Allied
• Grow Customer Coverage Physical & Digital
• Excel At Service & Operations
This year-long achievement would not have been possible without all the dedicated efforts of the Yard, Service, Transport, Used Equipment, and Marketing departments, and especially the Rental Counter, Rental Reps, Rental Managers, and Supervisors.