A64 SL-S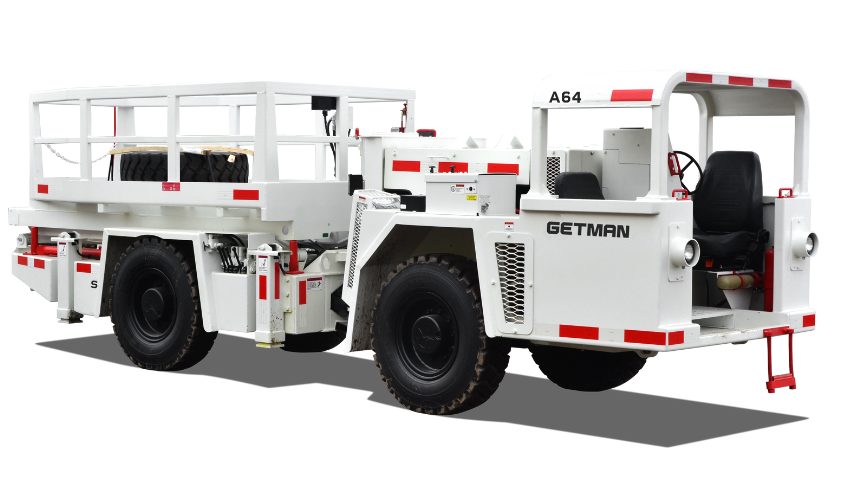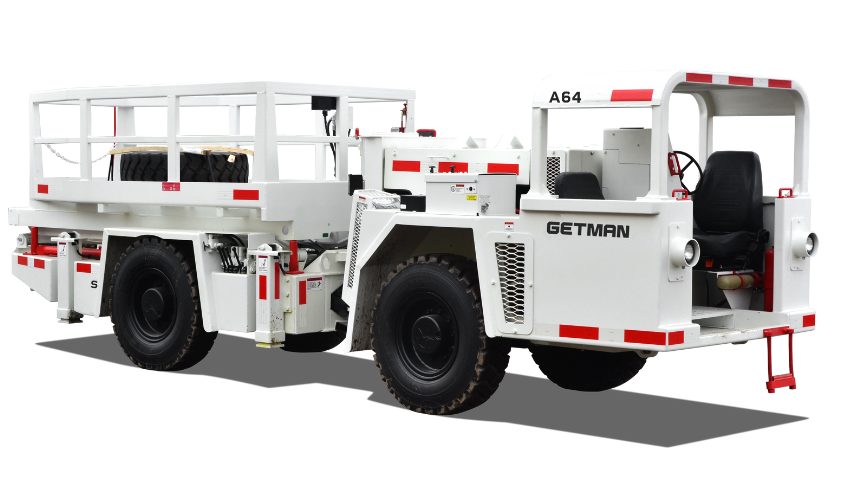 Product description
Getman Scissor Lifts are a key component of underground mining operations, supporting electrical installations, ventilation fan, and ducting installations, pipe installations, ground support operations, and explosives charging. A64 scissor lifts protect miner safety through purpose-built design, including a fully stabilized non-skid platform with leveling capability and fall arrest anchor points located throughout the basket for quick and easy tie-off. The lifting structure is compliant with all relevant ANSI, CSA, and AS standards.
Getman's A64 SL-S offers a maximum platform height of 4.2 m (14 ft) with a capacity of up to 2,500 kg (5,500 lbs.). Its narrow frame and tapered rear tail design allow this machine to maneuver in drift sizes as small as 3.2 m into 3.2 m (10.5 ft into 10.5 ft).
Available fold-down wings or sliding platform features provide added flexibility to perform required functions without repositioning the machine.
S-model's shorter wheelbase offers flexible turning capability and ease to move about in narrow roads*
*Leveling jacks not available on SL-S models