Why Choose Cashman?
You Deserve Better… Get It Here at Cashman. We think Cashman offers a lot of things that are better than average… better benefits, better paid time off, better insurance, better facilities, better PPE and education reimbursement, better state income tax (ZERO!)… we could go on and on. But let us tell you more about why we think you should work at Cashman Equipment.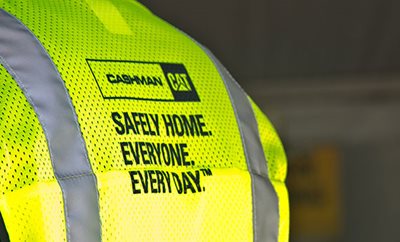 Who are we? We are a company who has been here since 1931 – we have survived countless economic ups and downs, so you can feel secure working here. Our founder, James "Big Jim" Cashman provided Cat track-type tractors (dozers) to the crews building the Hoover Dam. Since then, this family-owned and operated company has helped construction companies build the Flamingo, as well as vital highways in Northern Nevada… to say nothing of the work we have done with the mining companies here.
We are a diverse company – lots of strong construction as well as really prevalent mining. When the economy fluctuates, one of these industries is going to be booming. Our current Chairman and CEO, MaryKaye Cashman, represents the third generation of family members to run the company and has weathered these ups and downs herself for more than 20 years. (P.S. We are one of the few woman-owned Cat dealerships in the world.) Ms. Cashman brought the company into the 21st century with the construction of LEED Gold corporate headquarters, and continues updating all our locations to ensure we can meet the needs of our customers while supplying a pleasant and healthy environment for our employees.
Many of our employees stay at Cashman, not just for years, but for decades. Our industry, and the world of Caterpillar, is one that is complex and ever-evolving. That means there is always something new to learn, something new to explore so that you are challenged and motivated every day.
If you want an exciting career in an industry with a world-wide reputation for excellence, come work at Cashman Equipment, Nevada's Caterpillar dealership. We believe you deserve better, and that you will find it here.