Reno / Sparks
600 Glendale Avenue, Sparks, NV, 89431
(775) 358-5111
(800) 937-2326 Toll Free
Get Directions
Leave Us a Review on Google Here!
Sales Hours:
7AM – 5PM, Monday – Friday
Rental Hours:
7AM – 5PM, Monday – Friday
Parts Hours:
6AM – 5PM, Monday – Friday
6AM – 2PM, Saturday
Service Hours:
7AM – 3:30PM, Monday – Friday
Power (EPG) Hours:
7AM – 3:30PM, Monday – Friday
Truck Shop Hours:
7AM – 3:30PM, Monday – Friday
Cashman Fluid Analysis Hours:
8AM – 5PM, Monday – Friday
11:30PM – 8AM,  Tuesday – Sunday Night
8AM – 4:30PM, Saturday
SITECH Southwest Hours:
8AM – 4:30PM, Monday – Friday
Cat Gear Store Hours:
6AM – 5PM, Monday – Friday
800-937-2311
Cashman Equipment – Reno, NV
Cashman Equipment is proud to be your full-service Cat® equipment dealer in the Reno/Sparks area. The Cashman-Caterpillar® affiliation began in 1931, and over the ensuing decades, we've built a reputation for providing high-quality products backed by superior service. Whether you're in the market for new or used equipment or need expert maintenance and repair work to keep your machines on the job, you can put your trust in Cashman Equipment.
Cashman Equipment Reno-Sparks in NV offers comprehensive sales, rentals, and parts as well as service, power solutions, truck repairs, fluid analysis, and SITECH for companies in the area. We partner with each of our clients in Nevada and the Eastern Sierras to provide full services whether you're in the construction, agriculture, mining, or waste industry.
New and Used Equipment Plus Attachment Sales at Cashman
If you're looking to enhance your fleet with new equipment, we offer streamlined financing solutions for machines ranging from draglines and drills to harvesters and scrapers. We also offer used equipment if buying new isn't in the cards. As a cost-effective alternative, pre-owned and high-quality machines let you stay within budget while also providing you with rugged and durable equipment. You'll find a wide assortment of almost-new and more seasoned Cat machines that are in peak operating condition.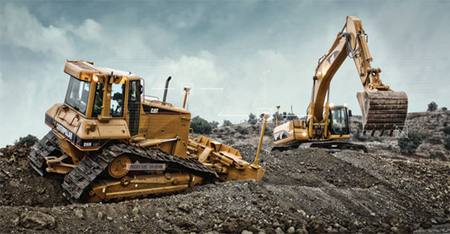 Our used inventory can also include high-quality equipment from leading allied manufacturers. For example, we have Cat® and allied backhoe loaders, excavators, and material handling trucks that will exceed performance expectations as each goes through a rigorous inspection to certify ultimate operating conditions.
Our Reno-Sparks equipment location also has an inventory of more than 60 attachments like blades, buckets, and grapplers to boost the utility and productivity of your equipment. With work tools, you can complete a range of tasks that otherwise would require a different machine.
Complete Parts Solutions
Cashman Equipment Reno-Sparks has a 30,000-square-foot warehouse full of parts such as:
Machine parts and supplies
Truck engine parts and supplies
Exchange and remanufactured parts
Maintenance supplies
Cat® hose & couplings for any brand
With the option to choose between new, used, and remanufactured parts, Cashman Equipment supports your engines, machines, and equipment with more than 7,800 items in stock. We uphold a 98 percent fulfillment order rate within 24 hours and you can also purchase items online 24/7 at Parts.Cat.Com. Our experts also offer 24-hour emergency services.
Cashman Equipment Service Near You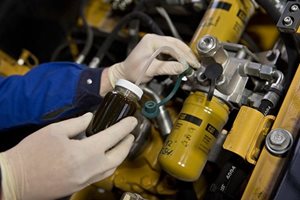 Our Reno shop is 5-Star Contamination Control certified by Caterpillar®, which means it has minimal levels of dust and contaminants. We provide your company with equipment maintenance, repair, and service for components like engine repairs, transmission, powertrains, and hydraulics. Our Reno-Sparks service shop has up-to-date diagnostic tools to troubleshoot anything you need. Some of our services include:
Your Rental Options at Cashman Equipment
Renting is ideal if you need a machine for a one-time special project. You can select from a range of Cat and allied equipment like air compressors, aerial lifts, compact track loaders, forklifts, wheel loaders, and attachments. We offer the broadest line of top-quality equipment and tool rentals with new or low-hour machines. Cashman specialists maintain each one for optimal operating conditions and we have flexible and affordable rental agreements.
Fluid Analysis and Power Generation Solutions
We perform fluid analysis on your oil, fuel, and coolants to detect and measure the number of contaminants in different components. It's the perfect way to take care of small problems before they become more severe in the future. When you receive regular samples from our Reno location, it allows for accurate interpretation and can even establish trends in your equipment's different systems.
Power generators are also available at Cashman Equipment Reno-Sparks with an inventory of electric power generators, industrial, marine power systems, and portable generators. You can opt for used or rentals to sustain your business with continuous or standby generation.
We Also Offer Comprehensive Generator Service in the Reno-Sparks Area
If yours is like most companies in the Reno-Sparks area, you can't afford to go without electrical power. Even a brief interruption can keep you from meeting your production schedules — and your customers' expectations. Our expert generator service will give you one less thing to worry about. You can count on us to help you keep your equipment in peak operating condition. We work with Cat equipment, as well as generators from other leading manufacturers.
Available generator services include:
Routine maintenance: Regular maintenance is essential for preventing the need for future generator repairs. Our certified technicians will inspect your equipment and make adjustments as required. We'll also look for the warning signs that could indicate a hidden mechanical issue — and take the appropriate corrective measures.
Repairs: An unexpected generator failure can bring your entire operation to a standstill. We can perform reliable generator repair work to get you up and running again in no time. Around-the-clock repair service is also available for power generation emergencies.
Replacement: If it's time for a generator upgrade, we can help you choose the right equipment based on your power generation requirements and your budget. Besides new generators, we can also provide you with an expertly rebuilt model to help you save money. We'll handle your installation project from start to finish.
Product support: Cashman Equipment provides complete support for generators and related equipment. Our offerings include one-on-one technical support, system integration, product documentation, and much more.
Repair Services for Trucks, Engines, and RVs
As your full-service repair facility, Cashman provides service, repairs, and maintenance for all makes and models with solutions like axles, brakes, drivelines, exhaust, suspension, and transmissions. Our extended services allow you to pick a repair cost protection plan with coverage that pays 100 percent of the labor and parts charges for failures caused by defects or poor workmanship.
Our Reno shop also has a chassis dyno truck engine service to perform the following:
Engine and wheel horsepower
Horsepower checks
Intake temperatures and engine coolant temperatures
Our technicians make sure your RV, truck, engine, or generator is running at peak conditions and our advanced technology can troubleshoot any repair.
SITECH
Laser control systems from Cashman Equipment can benefit your company by offering:
Control over blades
Decreased costs
Fewer errors
Less material waste
Reduced grade stakes
Transferred CAD software to machines
Our Trimble and Cat Accugrade products within our Spectra Laser Division offers new and used site, grade, and laser systems. We also support your business with training and technical support, and service and repair.
Reno Department Hours
Sales: Monday – Friday, 7 a.m. – 5 p.m.
Rental: Monday – Friday, 7 a.m. – 5 p.m.
Parts: Monday – Friday, 6 a.m. – 5 p.m. and Saturday, 6 a.m. – 2 p.m.
Service: Monday – Friday, 7 a.m. – 3:30 p.m.
Power (EPG): 7 a.m. – 3:30 p.m.
Truck Shop: 7 a.m. – 3:30 p.m.
Fluid Analysis: Monday – Friday, 8 a.m. – 5 p.m. and Tuesday-Sunday, 11:30 p.m. – 8 a.m. and Saturday, 8 a.m.-  4:30 p.m.
SITECH: 8 a.m. – 4:30 p.m.
Contact Us for a Free Quote and More Info
Call us today at (775) 358-5111 or our toll-free number (800) 937-2326 to request a free estimate or contact us online for more information about our Reno location. You can also view our other locations near you for the quickest service!