North Las Vegas
1225 Rockpebble Ave, North Las Vegas, NV, 89030
(702) 633-4566
(800) 937-2311 Toll Free
Get Directions
Leave Us a Review on Google Here!
Parts Hours:
6AM – 5PM, Monday – Friday
On Call, Saturday
Hose & Couplings Shop Hours:
7AM – 4PM, Monday – Friday

Now Open!
Get superior hydraulic hose solutions for any brand of equipment. Same day service available! Learn more about our Hose and Couplings or request a no-obligation quote today.
Cashman Equipment Parts – North Las Vegas, NV
If you're a long-term user of Cat® equipment in your construction, mining, agriculture, landscaping, or forestry business, you know that nothing beats Caterpillar® when it comes to productivity, reliability, fuel efficiency, and safety. No wonder the Caterpillar brand has been synonymous with heavy equipment excellence for nearly 100 years!
Of course, even a top-quality Cat machine needs the occasional parts replacement to keep it in peak operating condition. As the authorized dealer for Caterpillar in Las Vegas and all of Nevada, Cashman Equipment is your one-stop source for all your Cat parts needs. Since 1931, we've been providing superior equipment backed by the best service in the region.
Cashman Equipment in North Las Vegas has a 1,300-square-foot warehouse full of machine, truck, and equipment parts for any industry in the area. Our inventory includes the following:
New parts: Brand-new Cat parts provide a cost-effective, long-term solution if you plan to keep your machine in service for several more years. Our 1,300-square-foot Las Vegas store carries brand-new batteries, fluids, filters, undercarriage components, and much more.
Used parts: If you're on a tight budget, our selection of used parts can allow you to keep your costs under control. Our knowledgeable staff can help you locate the right used part for your Cat machine.
Remanufactured parts: We also offer expertly remanufactured Cat parts that provide like-new quality at a much lower price. The Cat Exchange program enables you to trade your old, worn-out parts and components for compatible reconditioned products.
Classic parts: Just because you own a well-seasoned Cat machine doesn't mean you can't find replacement parts! Our extensive parts inventory includes Cat Classic products that are specifically designed for older Cat equipment.
Hose and Couplings: Get superior hydraulic hose solutions for any brand of equipment. Full-service crimping and Cat reusable fittings. Same day service available.
Backed by over 90 years of experience, Cashman Equipment partners with clients in the Eastern Sierras and Nevada to support you with parts for maintenance and repairs. People like you are our most vital assets — and your productivity is what means the most. We back up every make and model of machine, engine, and equipment with comprehensive parts. We are your local one-stop-shop that knows your business's specific needs, and we collaborate with you long-term to provide an excellent level of support.
North Las Vegas Equipment From Cashman: New, Used, and Remanufactured Parts
Cashman in North Las Vegas, NV, offers more than 7,800 equipment and engine parts near you. In stock, we offer a range of solutions such as: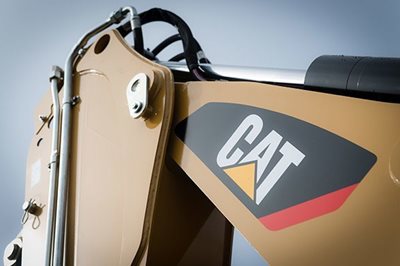 We Offer Multiple Ways to Purchase Parts
Many of our customers prefer to order their parts in person. Our North Las Vegas location is open from 6 AM to 5 PM Monday through Friday to serve you. (We're also on-call on Saturdays to handle parts emergencies). You can also order parts by telephone. Either way, you'll receive assistance from knowledgeable professionals who can help you make an informed purchasing decision.
You can choose between new, used, and remanufactured parts to accommodate your needs, whether you have to keep up with maintenance for your entire fleet or repair one machine. You also have the freedom to order parts online at Parts.Cat.Com. This web-based system permits account holders to buy parts 24/7 if they are in good standing. It's a convenient and quick solution to purchasing essential pieces on a regular basis.
Cashman Equipment in North Las Vegas fulfills orders within 24 hours at about a 98 percent success rate to ensure you promptly receive what you need. We deliver whatever you require to keep your business productive with optimal uptime and limited downtime. Our experts are also here to offer you 24-hour emergency services throughout the year.
Whether your excavator needs a quick repair or your skid steer loader requires a more hands-on inspection, you can rely on Cashman Las Vegas. Here's a more detailed look at our inventory of parts:
Attachments
Cat® classic parts
Electronics
Engine parts
Ground-engaging tools
Hose and Couplings
Lights and accessories
Retrofits
Sensors
Tires
You Can Count on Us for Your Generator Service Needs in the North Las Vegas Area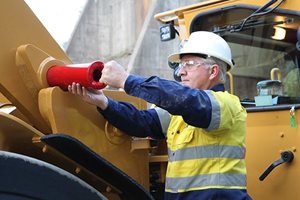 If you've ever experienced a problem with your business's power generation equipment, then you know how it can disrupt your entire operation. Whenever you need generator service in Las Vegas or the North Las Vegas region, Cashman Equipment can provide a fast, affordable solution. We carry a complete selection of generator parts for Cat products and other leading brands. We can also handle all your maintenance and repair requirements.
Our Las Vegas/North Las Vegas Service Offerings Include:
Repairs: A serious generator issue requires immediate attention. With our prompt generator repair service, we can get you up and running again in no time — we're even available to deliver 24/7/365 emergency repair service if needed. We can also handle routine repair tasks that can impact power generation performance.
Maintenance: Timely preventive maintenance will reduce the need for costly repairs down the road. Our certified techs will come to your facility or jobsite and perform a series of diagnostic procedures to detect signs of trouble in the early stages. We'll also make adjustments as needed.
Replacement: We can replace your aging generator with a brand-new Cat model or a product from another reputable manufacturer. If a new generator doesn't fit your budget, we can provide a remanufactured model that will save you money and still meet your power generation requirements.
Product support: Our generator service also includes product support, such as integration, documentation, installation, and more.
Call Us today for a Free Estimate
Cashman Equipment in North Las Vegas serves various industries including mining, paving, construction, agriculture, and forestry. No matter what your jobs and projects entail, our comprehensive parts will last you long-term. The Cat slogan "Built to be Rebuilt" stands true — and at Cashman Equipment, we are your go-to full-service provider of parts.
Call our Las Vegas location at (702) 633-4566 or the toll-free number at (800) 937-2311 to request a free quote! You can also contact us online for an estimate or to learn more about our services and products, or view our other locations near you.