Henderson Power Solutions
3336 Saint Rose Parkway, Henderson, NV, 89052
702-649-8777
(800) 937-2326 Toll Free
Get Directions
Leave Us a Review on Google Here!
Power Solutions (EPG) Hours:
8AM – 5PM, Monday – Friday
Cashman Power & Truck Center – Henderson, NV
Henderson Power Solutions, a division of Cashman Equipment, can meet all your residential, industrial, and commercial power system needs in the Greater Las Vegas area and beyond. We offer an extensive selection of new and used power equipment from Caterpillar® and other leading manufacturers, along with a wide variety of value-added support services. You can trust Henderson and Cashman Power to keep your facility and equipment running at peak performance.
Henderson Power Solutions can provide energy for any industry in Nevada and the Eastern Sierras, ranging from hospitals and data centers to sea vessels and homes. We offer new and used equipment as well as rental options for continuous or standby generation solutions. If you need support during a general power outage or a sudden surge, you will want to invest in reliable Cat® power generation to make sure your productivity doesn't suffer.
Cashman professionals partner with you and support you in identifying the necessary system for your situation by determining the proper type, engine size, and level of power, along with compatible auxiliary systems.
New Power Equipment Near You
Cashman Equipment-Henderson is proud to offer the following new power products:
Electrical Power Generation: Choose from a wide selection of power system components, including Cat® diesel and gas generator sets in various sizes, configurations, and power output capacities. You'll also find an assortment of automatic transfer switches and switchgear.
Industrial Power Units: Cat industrial power units, gas and diesel engines, and fire pumps provide a convenient, reliable power source for multiple types of vehicles and equipment.
Marine Power Systems: If you make your living on the water, you can trust a Cat propulsion engine, auxiliary engine, or marine generator to power your vessel.
Portable Generators: Cat portable generators are perfect for providing power for equipment and lighting at remote job sites.
Pumps: Henderson Power is your headquarters for pumps for heavy-duty liquid handling projects such as dewatering or wastewater removal.
Compressed Air Solutions: As an Atlas Copco dealer, we can offer air compression products such as compressors, blowers, boosters, and medical air systems.
We're Also Your Best Source for Dependable Used Power Equipment
If you're looking to save money on power equipment, Henderson Power Solutions also offers an extensive inventory of used air compressors, generators, light towers, and more. All our pre-owned units have undergone a rigorous inspection to ensure their peak performance and reliability, meaning you'll get excellent value for your money.
Check Out Our Rental Solutions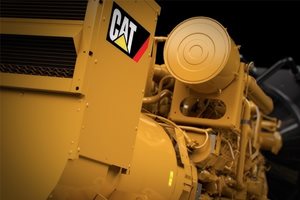 If you only need power equipment on a temporary basis, Henderson Power has you covered! We feature a variety of portable generators, switchgear, and related products you can rent by the day, week, month, or longer. Our selection includes late-model, low-hour units from Caterpillar and other leading manufacturers. Our rental staff will work with you to develop a flexible rental agreement that meets your needs and budget.
Expert Generator Service in Henderson
Generators serve as mission-critical equipment in many work environments — which means generator failure isn't an option. Henderson Power Solutions will be there to provide timely generator service whenever you need it. Whether your business relies on primary, backup or portable generators, we have the expertise to keep them in peak operating condition — and to keep unproductive downtime due to an unexpected power loss to a minimum.
We offer the following generator services in Henderson and beyond:
Repairs: You never know when a generator might break down. Our certified technicians can perform all types of minor and more extensive generator repair work on Cat equipment and other leading brands. We're also available for 24/7/365 emergency repair jobs.
Preventive maintenance: You can also count on us to maintain your generators and keep them in peak operating condition. Our techs will perform a series of troubleshooting steps to identify and correct any mechanical issues. You'll have the peace of mind of knowing your power generation equipment is up to the challenge.
Generator replacement: Even a well-designed, expertly constructed Cat generator won't last forever. When it's time for a replacement, we can help you select the right equipment for your power generation requirements and perform a fast, efficient installation.
Product support: We also offer comprehensive of support services to help you get the most out of your power generation equipment. We'll help you with system integration, documentation, and more. You won't have to look anywhere else for the best generator service in Nevada.
Electric Power Generation Options at Our Henderson Site
Cashman Equipment / Henderson Power Solutions delivers standby electrical generation when needed so you can protect and support your facility's vital functions. Not only can Cat electric solutions power your operations and keep you running for optimal uptime and productivity, but they can also protect sensitive information within your company.
Industrial Generation Systems
With our industrial generators, you have the option to choose between diesel and gas for a powerful advantage. We make sure to set high expectations for performance, fuel efficiency, and emissions compliance. When you partner with Cashman / Henderson Power in NV, you will receive low-maintenance and extended-service-life systems that deliver resilient and trustworthy output for your industrial requirements.
Marine Power Systems Available Near You
Engine uptime is vital for you, your crew, your clients, and your bottom line. By investing in our marine generation systems, you can power any vessel to any port with total peace of mind. We provide the reliability you need to ensure the output of hard-working engines. For example, we have the following solutions in our inventory: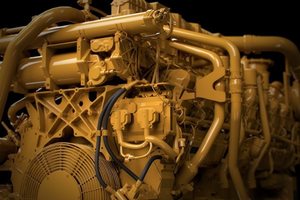 Commercial propulsion engines
High-performance propulsion engines
Marine generators
Auxiliary engines
We will help you determine the best fit for your situation with options such as:
C7.1 Tier 3/IMO II
C18 ACERT IMO II
3512C IMO II
3516C Tier 3
Whether you're in the cargo industry and fishing market or the cruise and offshore markets, you can rely on our continuous power generation to give you the utmost control.
Portable Generator Solutions at Cashman Henderson
Instead of suffering from unexpected downtime when electricity isn't available, you can turn to the experts at Cashman Equipment / Henderson Power. We provide the Cat RP Series, which is eminently portable but also delivers the power you expect from any Cat product. For example, you can choose between the following models:
RP3600
RP5500
RP6500E
RP7500E
You no longer have to worry about extension cords with our easy-to-use and dependable Cat portable generators. They have specifications like all-steel construction, heavy-duty wheels, and an overhead valve engine, as well as low oil shutdown protection, compact wiring, and up to 15 hours of runtime with an oversized fuel tank.
Reach Out to Us for a Free Quote!
Serving industries across the board like marine, industrial, agriculture, construction, quarry, and forestry, Henderson Power Solutions even supports the average homeowner seeking reliable backup power. Our Henderson location is a full-service provider of power solutions, and we sell or rent the equipment you need. We'll get to know your company on a personal level to provide an efficient and exceptional level of support using the expertise and integrity of our professionals.
To learn more about our fuel-efficient and productive generation systems, contact us online. You can also call (702) 649-8777 or our toll-free number at (800) 937-2326 to receive a free estimate. View more of our locations near you for the quickest service!