Elko Parts
4218 Ruby Vista Drive Elko, NV 89801
(775) 778-6522
(800) 937-2326 Toll Free
Get Directions
Leave Us a Review on Google Here!
Parts Hours:
6AM – 5PM, Monday – Friday
6AM – 5PM, Saturday
6AM – 5PM, Sunday
Cat Gear Store Hours:
6AM – 5PM, Monday – Sunday
800-937-2311
Cashman Equipment Parts – Elko, NV
Do you need parts for your Cat® equipment in the Elko, NV, area? The Cashman Equipment Elko Parts location is open seven days a week to serve you. Cashman Equipment has been providing Cat machines to Nevada business owners like you since 1931. You can count on us to have the part you need for your Cat product, regardless of year, type, or model. You'll also receive the top-notch customer service that sets us apart from other heavy equipment dealers in the region.
Cashman Elko Parts in NV is our most extensive parts facility. We feature a 34,000-square-foot warehouse which includes: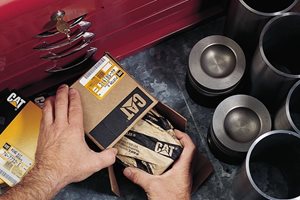 Exchange and remanufactured parts
Machine parts and supplies
Maintenance supplies
Truck engine parts and supplies
Cat® hose & couplings for any brand
We partner with clients in Nevada and the Eastern Sierras of California. People like you are our most significant assets — and we back our expertise with over 90 years of experience and counting. Elko supports every machine, engine, and piece of equipment with comprehensive parts. As your local, one-stop-shop, Cashman Equipment takes time to know you and your business along with your particular needs. We collaborate with companies long-term and provide a superior level of support.
New, Used, and Remanufactured Parts Near You
Our Elko Cashman Parts location features a sprawling, 34,000-square-foot warehouse where we stock thousands of Cat parts such as rubber tracks, engine components, filters, fluids, tires, batteries, and more. Our selection includes:
New parts: New Cat parts will provide the durability and reliability you need to keep your machine on the job for years to come — they'll provide an excellent long-term return on your investment.
Used parts: We also carry a large selection of high-quality used parts that provide the ideal solutions for companies looking to cut costs without cutting corners. If we don't have the used Cat part you need in stock, there's a good chance one of our five parts locations in Nevada will. We'll track it down and have it for you in no time!
Remanufactured parts: Cat Reman parts have been expertly reconditioned to deliver like-new performance at a fraction of the price. The Cat Exchange program provides a cost-effective means of acquiring remanufactured products for your equipment.
Classic parts: Because of the built-in Caterpillar® quality and longevity, there are lots of older Cat machines that are still on the job. Cat Classic parts are specifically designed for seasoned Cat equipment.
We don't just offer parts for Cat equipment. Our Elko Parts location also carries replacement parts for various allied manufacturers such as Donaldson, Allmand Brothers, Multiquip, and JLG, when available.
Cashman Equipment Elko Parts has more than 7,800 engine and equipment parts in stock near you, ranging from undercarriage components, batteries, and brake wear indicators to exchange components, filters, hardware, and rubber tracks. Offering new, used, and remanufactured parts, we give you the freedom to choose the best option for your company.
Our trained technicians know our inventory inside and out to help you find what you need. With our expert assistance in finding used, new, or reman parts, you will experience a quick and efficient process. But if you require parts when we aren't available, you can rely on Parts.Cat.Com. It's a web-based ordering system that allows accounts in good standing to buy parts 24/7.
We also have more than a 98 percent success rate of fulfilling orders within 24 hours. Cashman Elko Parts strives to deliver the exact parts to keep your business productive with limited downtime.
Serving industries such as forestry, agriculture, landscaping, mining, paving, and waste, Cashman Equipment delivers 24-hour emergency services every day of the year. We have you covered whether you need a belt, filter, fluid, undercarriage component, brake wear indicator, or battery. We even provide you with service and technical guides if you want extra information.
For a more in-depth look at our equipment, our inventory includes items such as: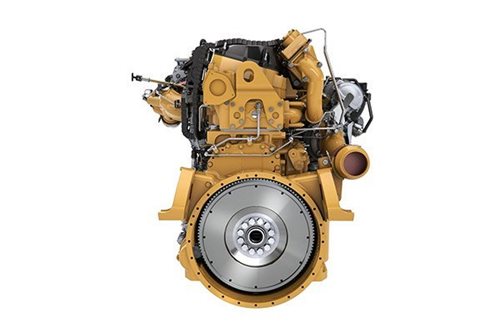 Ground-engaging tools
Electronics
Tires
Sensors
Retrofits
Engine parts
Lights and accessories
Attachments
Cat® classic parts
Multiple Ways to Order Your Replacement Parts
You can purchase parts and components in person by visiting our Elko Parts store in person or by giving us a call during business hours. Our team of knowledgeable heavy equipment professionals will be happy to provide expert guidance so you can choose the right product for your machine.
You can also order parts online on a 24/7/365 basis at Parts.Cat.Com. You'll get immediate access to more than 1.4 million Cat parts and a variety of flexible delivery options. Finding the right part for your equipment is fast and easy — you can conduct a quick search by keyword or serial number. You can register at Parts.Cat.Com for free — the only requirement is to have a Cashman Equipment account in good standing.
Rely on the Experts and Receive a Free Quote
"Built to be Rebuilt" is the catchphrase of Cat equipment because it's made to last through different industries and environments. Cashman is a full-service provider of parts whether you need to repair and maintain one machine or your entire fleet. With cutting-edge technology, our online shop makes for a streamlined process that tracks each order to ensure you receive your parts on time.
Request a free estimate by calling our Elko parts location at (775) 778-6522 or our toll-free number at (800) 937-2326. Contact us online for a quote or to learn more about our parts services, or view our other locations near you.