Elko
5010 Idaho Street Elko, NV 89801
(775) 738-9871
(800) 937-2326 Toll Free
Get Directions
Leave Us a Review on Google Here!
Sales Hours:
7AM – 5PM, Monday – Friday
Rental Hours:
7AM – 5PM, Monday – Friday
Service Hours:
6AM – 5PM, Monday – Friday
SITECH Southwest Hours:
7AM – 5PM, Monday – Friday
Cashman Equipment – Elko, NV
At Cashman Equipment in Elko, NV, we partner with you to ensure you receive ideal solutions in sales, rental, and service because people like you are our biggest assets. We serve Nevada and the Eastern Sierras with nine different locations to accommodate your requirements. Our trained experts are reliable, trustworthy, experienced and knowledgeable to support your company.
The Cashman name has been synonymous with heavy equipment excellence in Nevada since 1931. That's when James "Big Jim" Cashman began supplying Cat® tractors for the construction of the Hoover Dam. Today, the Caterpillar®-Cashman partnership is still going strong. If you own a construction, mining, agriculture, forestry, or quarry/aggregate operation in Elko County, Cashman Elko is there to handle all your equipment needs. We offer hard-working, reliable Cat products backed by the best service in the area.
Here's what you need to know about our Elko facility and what we offer.
You'll Find the Latest Cat Equipment at Cashman Elko, NV
Caterpillar has been a heavy equipment pioneer for nearly a century. As an authorized Cat dealer near you, you can always count on Cashman Equipment Elko to have the latest offerings from the worldwide leader. A new Cat backhoe, feller buncher, hydraulic shovel, or motor grader will deliver the productivity, fuel efficiency, and ease of use your applications demand. You'll get more work done in less time while also experiencing low long-term ownership costs.
Elko Equipment Sales Near You
When you need new construction equipment to boost your fleet, Cashman offers simple financing solutions to keep you a competitive force. We also provide used equipment, which is a cost-effective alternative to buying new. We provide the best pre-owned, high-quality machines with our enormous selection of Cat® and allied equipment. For example, our inventory includes: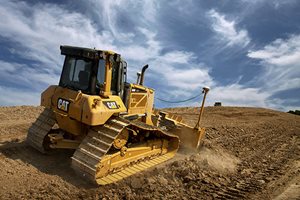 We ensure our machines surpass performance expectations because we inspect each to make sure they're in prime operating conditions. Cashman Equipment's Elko location also sells work tools that improve the productivity and utility of your machines. You can choose from our inventory of more than 60 attachments like augers, sheers, and grapplers. Attachments serve as an ideal investment because they can turn your one-dimensional machines into multi-purpose assets.
We Also Feature a Large Selection of Top-Quality Used Equipment for Sale
If you're looking for ways to stretch a tight equipment budget, consider purchasing a used machine from Cashman Equipment Elko. Our pre-owned inventory includes Cat equipment of recent and older vintage to meet every need and price range. And with legendary Caterpillar longevity, you can feel confident in getting a machine that has a lot to offer. Our fleet can also include products from leading allied manufacturers. All our used equipment undergoes a rigorous inspection process before we put it on the market.
Services We Provide at Elko
Cashman dedicates our resources to maintaining, repairing, and servicing all types of trucks, machines, and engines by offering services such as: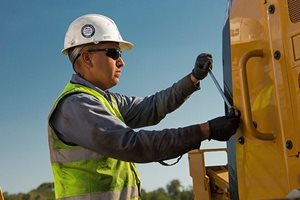 Our Elko service shop has cutting-edge diagnostic tools to troubleshoot any repair. We deliver anything from condition monitoring, lube services, and machine inspections to mobile lube trucks, operator training, planned maintenance, and product rebuilds.
We Can Also Handle Your Generator Repair Needs in Elko
Do you use generators as a backup power source at your facility? Do you rely on them to provide electricity at your remote jobsites in and around the Elko area? An unexpected generator failure can have devastating consequences for your business. You can trust Cashman Equipment to deliver expert generator service to keep your machines operating at peak condition. We can also perform generator repair work to minimize unproductive downtime after a breakdown.
Our generator service offerings include:
Preventive maintenance: Timely maintenance is the best way to keep your generators operating efficiently — and to avoid expensive repairs. Our power generation pros will monitor the performance of your equipment and make any necessary adjustments.
Genset repairs: Our certified technicians can handle all types of generator repair jobs, including emergency work to get you up and running again as quickly as possible. No job is too big for our team!
Generator replacements: When the time finally comes to replace an aging generator, we can help you choose the right equipment for your needs and budget, as well as execute a fast, flawless installation.
System support: Generators often serve as one part of a power generation system. We can ensure the proper integration of your generator, switchgear, automatic transfer switches, and related components so your system runs at full capacity.
Although we're known as a Cat equipment dealer, we can perform generator service and repair work for products from other leading manufacturers.
Rental Solutions for Every Industry
Instead of buying new or used equipment, renting may be the best solution for your company. You can choose from durable and high-quality Cat or allied machines and can rely on our incredible customer service to help you find the right piece of machinery. Backed by decades of experience since 1931, our rental services range from air compressors, aerial lifts, and compact track loaders to forklifts, wheel loaders, and attachments.
Our professionals will give you new or low-hour equipment and tool rentals along with flexible and cost-effective rental agreements. We keep each machine well-maintained for peak operating conditions that meet your time frame and budget.
We're Your One-Stop Headquarters for Replacement Parts
Cashman Equipment also operates an expansive, 34,000-square-foot warehouse in Elko that's open seven days a week to serve you. We stock a large inventory of new, used, remanufactured, and classic parts for Cat equipment, as well as an assortment of allied products. You can also order parts online at your convenience by visiting Parts.Cat.Com.
SITECH Southwest
SITECH Southwest is the leading provider of technology solutions throughout Arizona, Nevada, parts of Eastern and Southeast California. We partner with construction companies and specialize in applications such as earthmoving, agriculture, landfilling and other related industries. We offer mining technologies from several brands such as Rajant, Wingtra, and Trimble; while we partner with Empire's embedded mining team for Cat mining technology solutions.  We offer products and software technology from the top manufacturers.
As an authorized Trimble dealer, we have all the equipment to help you resolve even the most complex challenges you face on the construction site.
Elko Department Hours
Sales: Monday – Friday, 7AM – 5PM
Rental: Monday – Friday, 7AM – 5PM
Service: Monday – Friday, 6AM – 5PM
SITECH Southwest: Monday – Friday, 7AM – 5PM
Call Us Today for a Free Estimate!
Here to satisfy and support our clients, Cashman Elko is a full-service provider of sales, service, and rental requirements for industries such as agriculture, forestry, construction, landscaping, governmental, and mining. We are the local shop that knows you, your business, and your needs — whether you need to rent equipment for a one-time special project or purchase a new machine to heighten your fleet. We are here to provide you with a superior level of support so you can remain on course with your jobs.
Request a free quote from our Elko facility by calling (775) 738-9871 or our toll-free number at (800) 937-2326. You can also contact us online to learn about our valuable products and superior support solutions or view our other locations near you.