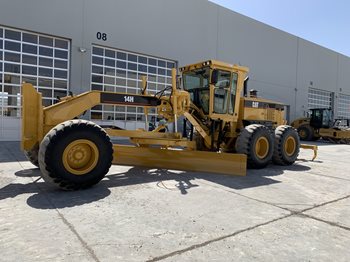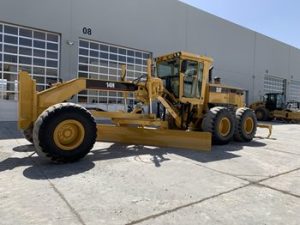 When you trust Cashman Equipment's service department and technicians with your Cat Certified Rebuild process, you'll receive exceptional service and a like-new machine. Here's a few more details of the whole process…
What Can I Expect During The Cat Certified Rebuild Process?
1. Comprehensive Evaluation includes fluid analysis, visual inspection and review of maintenance, service, and SOS records, totaling more than 350 tests and inspections.
2. Detailed Quote outlines all major components to be reconditioned and testing to be performed; cost will typically be 60-65% of a brand new machine.
3. Machine Disassembly occurs in Cashman's state-of-the-art shops by Cat certified technicians. While being disassembled down to the basic machine frame, parts are carefully inspected and measured against the Caterpillar Parts Reusability Guidelines to determine suitability. Certain parts, such as hoses, belts, seals, gaskets, bearings, knobs, wiring, switches, gauges, and ROPS hardware are always replaced. The engine, fuel system, transmission, torque converter, differential, final drives, and radiator are all inspected and sent to Cashman's Component Rebuild Center (CRC).
4. Reconditioning strictly adheres to Caterpillar's latest Original Equipment Manufacturer (OEM) specifications. Frames are examined, straightened, reinforced and welded as necessary; worn linkage pins and shaft bearings are replaced; hydraulic systems are brought back to strict OEM standards. Other components to be rebuilt include the engine, radiator, oil coolers, transmission, front/rear axle arrangements (both differentials, all final drives, brakes, rear trunnion, all drive lines) front/rear frame, center articulation joints, all cylinders, and operator station (cab.) Cat Certified Rebuilds typically incorporate 7,000 new parts into the rebuild.
5. Engineering Updates may have been made since original manufacturing of the machine. All critical improvements will be made to your machine during reassembly.
6. Thorough Bench-Testing of engine, transmission, fuel system, differential, final drives, radiator, and torque converter after disassembly, inspection, reconditioning, and Cat Certified rebuild updates.
7. Reassembly of the machine includes engine wiring harnessed and all other wiring are replaced; critical torques, clearances, and pressure settings are maintained and recorded.
8. Performance Testing is conducted at several stages because quality control is integral to the rebuild program. Among the tests routinely performed are: turbocharger boost, throttle response, stall speed rpm, transmission and steering clutch response, and hydraulic/pilot relief valve pressures. Contamination control procedures are followed to ensure the unit meets total system cleanliness of ISO 18/15. Instrument and operational testing are also conducted to verify field performance levels match those in the shop. All tests are periodically audited by Caterpillar to ensure the finished product meets Cat standards.
9. Repainting is one of the last major changes to your rebuild. The entire machine is painted and new identifying graphics, including the Cat Certified Rebuild decal, are applied for a like-new exterior.
10. A New Serial Number and a Like-New Warranty is provided, identifying and certifying that the machine has completed the Cat Certified Rebuild process.
11. Customer Evaluation takes place to complete the Cat Certified Rebuild process. Once you are satisfied with the reliability, productivity, and availability of the machine as it operates in your working environment, then Cashman's job is complete.