Winnemucca
3050 Railroad Street, Winnemucca, NV, 89445
(775) 623-1121
(800) 937-2326 Toll Free
Get Directions
Leave Us a Review on Google Here!
Sales Hours:
7AM – 5PM, Monday – Friday
Rental Hours:
7AM – 5PM, Monday – Friday
Parts Hours:
4AM – 5PM, Monday – Friday
Service Hours:
6AM – 5PM, Monday – Friday
Cat Gear Store Hours:
7AM – 5PM, Monday – Friday
Cashman Equipment – Winnemucca, NV
Cashman Equipment in Winnemucca, NV, is a full-service dealership of sales, rentals, parts, and services for your heavy equipment machinery, trucks, and other engines. We support industries ranging from construction and agriculture to mining and governmental. With nine locations throughout Nevada and the Eastern Sierras, Cashman is here to help our community.
As Nevada's exclusive Cat® equipment dealer for more than 90 years, you can count on Cashman Equipment to serve all your Cat machinery needs in Winnemucca, NV, and the surrounding areas. We carry an extensive inventory of new and used products from Caterpillar® as well as a complete selection of replacement parts for all models. As a valued Cashman Equipment client, you will benefit from our legendary customer service that has been the hallmark of our company since 1931.
Check Out the Selection of New Cat Products at the Cashman Winnemucca Location
Caterpillar consistently designs and manufactures the most innovative, productive, and safe heavy equipment on the market. Cashman Equipment is proud to offer the latest machines that have rolled off the Caterpillar assembly line.
We have dozens of equipment options for you to choose from, such as: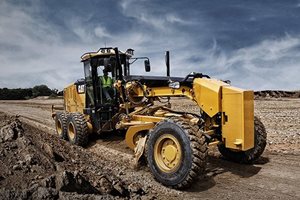 New equipment can enrich your fleet — our experts will assist you in finding the right piece for your company and we also provide financing solutions.
We're Also Your Used Equipment Headquarters in Winnemucca
At Cashman Equipment, we understand that companies throughout Nevada are looking for ways to keep their equipment costs under control. Our Winnemucca store also features a tremendous selection of high-quality used machines that will provide excellent value for your money. While we specialize in Cat products, our inventory can also include offerings from reputable allied manufacturers. We're continually looking to bolster our used equipment lineup, so be sure to check back often for the latest additions to our fleet.
Used machinery is ideal if purchasing new isn't what you're looking for. It's cost-effective and keeps you a competitive force. Cashman Equipment has exceptional pre-owned and high-quality machines from Cat® and other allied brands. Our technicians inspect everything to guarantee optimal operating conditions so that you can remain productive.
We also have more than 60 work tools in stock, ranging from augers and sheers to grapplers and buckets. Attachments create more diversity among your fleet and can finish various tasks and operating requirements for diverse solutions.
Parts Available Near You
Cashman Equipment Winnemucca offers new, used, and remanufactured parts with more than 7,800 line items in our 20,000-square-foot facility. We support your machines, engines, and equipment with solutions such as:
Exchange and remanufactured parts
Machine parts and supplies
Truck engine parts and supplies
Maintenance supplies
We fill about 98 percent of our orders within 24 hours and we also offer 24-hour emergency services 365 days of the year. You even have the freedom to order parts online 24/7 at Parts.Cat.Com whether you need batteries and brake wear indicators or exchange components, filters, and undercarriage components.
Services at Our Winnemucca Location
When you need equipment repair, maintenance, and service, rely on our Winnemucca store to complete engine repairs or service transmissions and hydraulics. We dedicate our resources to support all types, makes, and models, and our service shop also has innovative diagnostic tools to troubleshoot repairs. Our services include:
Rental Solutions for Any Industry
For your one-time projects that require a specific machine, renting from Cashman Equipment offers you exceptional and top-value machines from Cat such as: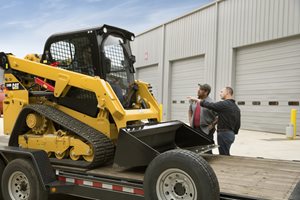 Air compressors
Aerial lifts
Compact track loaders
Excavators
Attachments
Our employees maintain each piece of equipment and offer you either new or low-hour rentals in peak condition. We offer the broadest line of equipment and tool rental solutions in the area and also provide flexible and cost-effective agreements to work with your time frame and budget.
Winnemucca Department Hours
Sales: Monday – Friday, 7AM – 5PM
Rental: Monday – Friday, 7AM – 5PM
Parts: Monday – Friday, 4AM – 5PM
Service: Monday – Friday, 6AM – 5PM
Call Us Today for a Free Estimate
Cashman Equipment becomes allies with each of our clients to ensure long-term support no matter the industry you serve. We sell you the necessary equipment for your projects, whether it be new, used, or a rental. Our services support all makes and models with comprehensive parts, and we are your one-stop-shop for more than tractors and trucks.