Round Mountain
RMGC Smoky Valley Mine Road, Round Mountain, NV, 89045
(775) 377-2018
(800) 937-2326 Toll Free
Get Directions
Leave Us a Review on Google Here!
Parts Hours:
6AM – 5PM, Monday – Friday
Cat Gear Store Hours:
6:30AM – 4:30PM, Monday – Friday
800-937-2311
Cashman Equipment – Round Mountain, NV
Do you depend on Cat® equipment for your work projects in or around Nye County, Nevada? Are you looking for a reliable source for your replacement parts? Cashman Equipment, the authorized Cat dealer in Nevada, carries an extensive inventory of parts for just about any Cat machine model. You'll also find a wide selection of parts for equipment from allied manufacturers such as Wacker, Donaldson, Multiquip, and Bitelli.
Cashman Equipment Round Mountain provides various industries with comprehensive parts, whether you're in the agriculture, construction, waste, mining, forestry, or landscaping business. With nine locations throughout Nevada and the Eastern Sierras, Cashman's facility at Round Mountain has a 5,000-square-foot warehouse stocked with equipment, machine, and engine parts such as: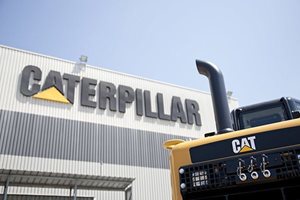 Truck engine parts and supplies
Exchange and remanufactured parts
Machine parts and supplies
Maintenance supplies
Cashman Round Mountain Parts
We strive to partner with each of our clients because people and companies like yours are our most significant assets. We get to know your business on a personal level, which helps us understand the types of parts you need and how we can service you to the best of our ability. With more than 7,800 line parts available, we are your one-stop shop for items ranging from batteries, exchange components, and rubber tracks to undercarriage components, brake wear indicators, and filters.
We Feature New, Used, and Remanufactured Cat Parts Near You
The Cashman Round Mountain inventory includes everything from batteries and tires to filters and brake wear indicators — whatever it takes to keep your machine on the job and productive. Our selection includes:
New parts: Brand-new Genuine Cat parts ensure the highest quality and a long lifespan to deliver the maximum return on your investment.
Used parts: Our used parts offer an excellent alternative for any company that is operating on a tight budget and looking for ways to keep costs under control.
Remanufactured parts: Available via the Cat Exchange program, Cat Reman parts have been expertly reconditioned to deliver like-new performance at a budget-friendly price.
Classic parts: Cat Classic parts offer a cost-effective solution for older Cat equipment such as dozers, excavators, wheel loaders, backhoes, and more.
We work with you long-term and provide a superior level of assistance whether you're searching for new, used, or remanufactured parts. We back our expertise with over 90 years of experience as we offer advice and insight on all makes and model parts for engines and machines. Round Mountain equipment gives you the independence to decide which pieces fit your budget and fleet of machines.
Take a look at a more detailed version of what we offer at our Round Mountain location: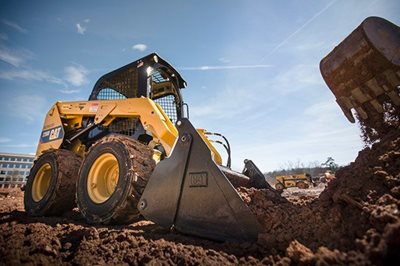 Attachments
Cat® classic parts
Electronics
Engine parts
Lights and accessories
Retrofits
Sensors
Tires
Other Parts Services We Provide
Although our employees know our stocked inventory throughout our facility, you also have the option to order what you need online 24/7. It's a fast and efficient process when you visit Parts.Cat.Com. As a web-based ordering system, any account that's in excellent standing can buy parts as necessary. The streamlined procedure is vital when you already know what you need and want to make a quick purchase.
We also have about a 98 percent success rate when it comes to fulfilling orders within 24 hours. We know your company's uptime and productivity are crucial, so we make sure you collect your parts on time. Cashman Equipment even delivers 24-hour emergency services throughout the year, too. We are there when you need a filter, belt, and fluid or undercarriage components and batteries. If you're looking to learn more on your own, we provide service and technical guides with additional information.
Rely on Our Professional Insight for a Free Estimate!
Cashman Round Mountain in NV is a full-service parts provider. We stock the items you need and ensure prompt delivery times to keep you running. We support Cat and allied equipment and go all-out in satisfying each customer. Whether you need to make a quick maintenance check on an engine or you're repairing an entire fleet, we offer modern technology systems to help us streamline the process physically and online by tracking each order.
Request a free quote by calling our Round Mountain location at (775) 377-2018 or our toll-free number at (800) 937-2326. You can also reach us online for an estimate or more details about our parts services, or view our other locations near you.